We make our products easily accessible from locations in multiple countries through our International distribution network.
Rosina's appetizer, entrées, pasta, meatballs, and eggplant products are made with premium quality ingredients and are easy to prepare. Due to regulatory requirements, certain meat blends are not available in all countries.
Our facilities are BRC, USDA and FDA approved, HACCP compliant and Organic and Halal certified.
Currently Doing Business: Aruba, Barbados, Bermuda, Canada, Caymans, Colombia, Costa Rica, Curacao, Dominican Republic, El Salvador, Fiji, Jamaica, Honduras, Guatemala, Guam, Nicaragua, Panama, St. Croix, St. Maarten, St. Thomas, Trinidad and Tobago, US Virgin Islands.
In the future, we plan to expand our markets into Mexico, Ecuador & Peru.
We also stay involved in the USDA Food Export Program by attending Food Shows and the "Brand Program," where we learn how to export products to different regions of the world.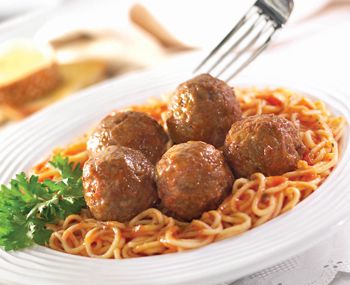 Pablo Cordova
Vice President – International Sales and Marketing
Rosina Food Products, Inc.
Phone: 1.888.767.4621
Rosina International Products