There's nothing more Italian than meatballs, pasta, and enjoying them with family and friends. For more than 50 years, that's been at the heart of Rosina Food Products – a family-owned company, honoring a real Italian family tradition, to bring you real Italian goodness.
Whether you're enjoying a great meal at home, lunch at the office, even dinner at your favorite restaurant, you'll find the Real Italian Style of the brands of Rosina Food Products, delicious, nutritious, and easy-to-prepare.

Meet "Team Goodness"
The members of our Culinary team, led by Chef Herb Stockschlaeder, are dedicated to delivering real Italian goodness to consumers and foodservice clients alike.
Learn More About The Rosina Culinary Team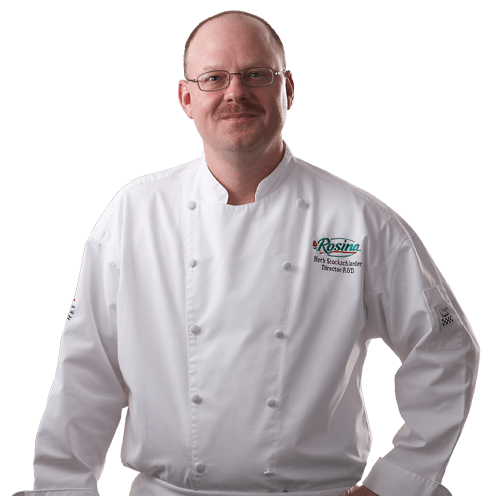 Check out our new foodservice recipe videos, featuring Corporate Chefs from our Rosina Culinary Team. In just a few minutes you'll learn how to prepare the latest in culinary-inspired goodness featuring the full line of Rosina products.