Experience the Rosina Difference...
Premium Products
Using only the highest quality ingredients to help you deliver Real Italian Goodness
Experience the Rosina Difference...
Culinary Innovation
Helping you create innovative, culinary-inspired meatball and pasta products
Experience the Rosina Difference...
Quality Partner
As a trusted partner, Rosina extends our production vertifications, systems and quality processes to your brand to ensure you deliver the highest quality products to your customers
Experience the Rosina Difference
Our Product Portfolio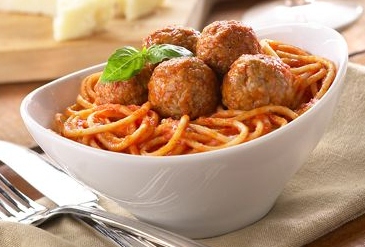 Meatballs
Delivering superior flavor, texture and color in custom sizes and flavors including beef, pork, turkey, chicken or your unique ingredients. Meatballs available from 3½ oz. to wedding soup style.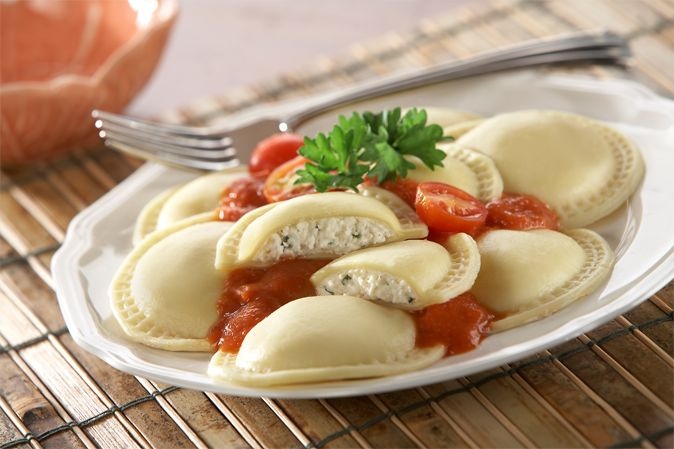 IQF Pasta
Using only the finest ingredients to ensure great taste, Rosina pasta products are available in a variety of custom shapes, sizes and fillings.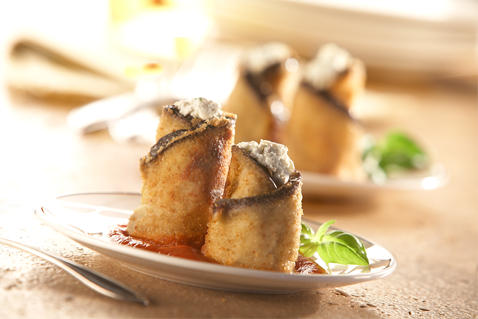 Eggplant
Our fresh, premium grade eggplant cutlets are available in Naples or round cut, breaded or battered, skin-on or skinless, rolled and stuffed with one of our delicious fillings. Or we can prepare them according to your custom recipe.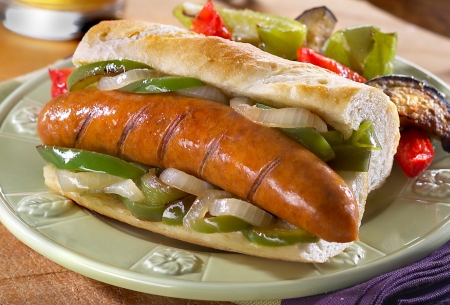 Italian Sausage
Available in natural or collagen casing as well as skinless sausage links across a variety of custom flavors, shapes and sizes, including sliced.
Put the Rosina Difference to Work for You
Our food science and culinary trained research and development staff, led by
Chef Herb Stockschlaeder
, will work with you to create custom recipes or develop a unique culinary solution to meet your specific needs. We invite you to challenge us to help you create something unique and different.
Learn More About Product Development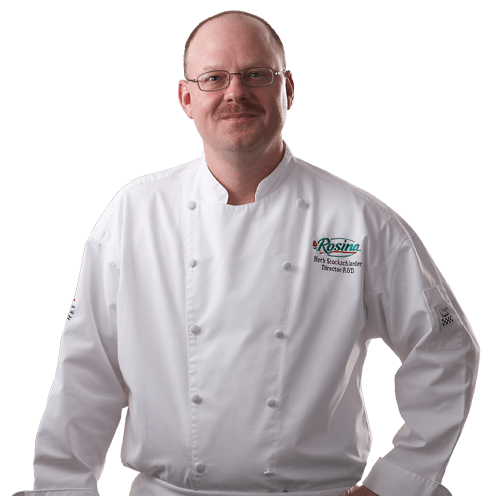 A Proud Tradition
James Corigliano founded Rosina (named after his wife Rose) in 1963 as a small store front sausage business in Buffalo, NY. Today Rosina Food Products, Inc. boasts some of the industry's most recognized brands – Rosina, Celentano, Italian Village, and San Rallo – found in supermarkets, supercenters, wholesale clubs, military commissaries, cafeterias, and restaurants throughout North America and around the world.
Beyond this packaged products portfolio, Rosina products can be found as a critical ingredient in many other food manufacturers' products such as soup, pizza, lasagna, pre-packaged entrees and so much more.
Learn More About Rosina