Perfecting Italian Classics
We believe that ingredients make the difference and that is why we make our pasta products from the same high quality flour, cheese, eggs, and meat that you buy for your scratch prepared recipes.
All Rosina pasta products are pre-cooked and individually frozen to provide for a convenient and satisfying meal.
Ravioli – Tender pasta pockets made from pasteurized whole eggs, finely milled durum wheat flour and our delicious fillings made with the freshest and finest ingredients available.
Gluten Free Ravioli – Tender freshly made pasta stuffed with a cheese blend delicately spiced to perfection.
Stuffed Shells – With a variety of fillings, our Stuffed Shells come in 2 ¼ oz., 2 ¾ oz. and 3 oz. and are made with a blend of durum and semolina wheat flour that is durable enough to hold its shape, but still gives them that tender texture your customers love.
Tortellini – Small pasta rings stuffed with cheese or meat filling. Great in soups or salads, or as an entrée with sauce. Our Tortellini are made with a blend of durum and semolina wheat flour. Available for foodservice customers is our Tri-Color Cheese Tortellini.
Manicotti – Tender durum flour pasta sheets are rolled and stuffed with a delicious blend of cheese.
Gnocchi, Cavatelli and Stuffed Rigatoni – A traditional favorite, Gnocchi is made with potato flour in the pasta. Cavatelli are tender tube-like pasta with ricotta cheese blended into the dough. Stuffed Rigatoni consists of a blend of whole milk ricotta and imported Pecorino Romano cheeses.

Pasta Sheets – For our foodservice and industrial customers, Pasta Sheets are available in flat or wavy styles. Great for lasagna or your own signature favorites. Our pasta sheets are made from enriched durum wheat flour and whole eggs for a tender texture.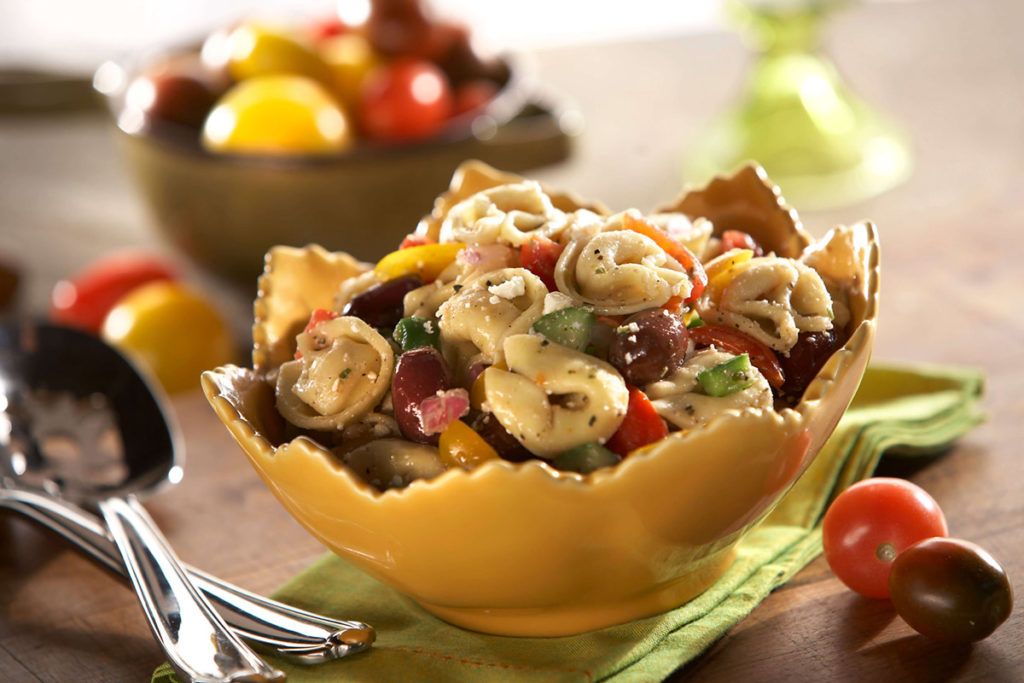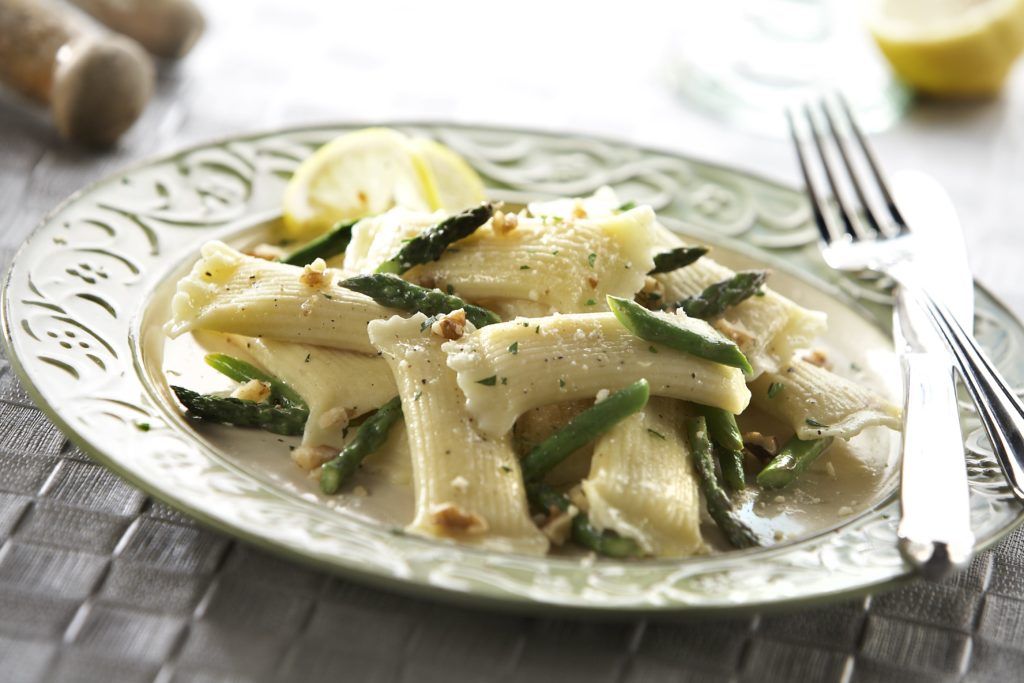 Foodservice Pasta Products
| Item Code | Description | Piece Wt. | Pack Style | Net Wt. | Piece Ct./Case |
| --- | --- | --- | --- | --- | --- |
| 48-12434 | Celentano Cavatappi | 0.02 Oz. | 3/4 Lb. Bags | 12 Lbs. | Approx 800/Lb. |
| 48-12431 | Celentano Elbow Macaroni | 0.02 Oz. | 3/4 Lb. Bags | 12 Lbs. | Approx 800/Lb. |
| 48-12432 | Celentano Penne Rigate | 0.057 Oz. | 3/4 Lb. Bags | 12 Lbs. | Approx 280/Lb. |
| 48-48298-100 | Celentano Mezzaluna Italian Sausage Ravioli | 0.61 Oz. | 2/5# Bags | 10.00 Lbs. | 260 |
| 48-48143-100 | Celentano Medium Square Five Cheese Ravioli | 0.60 Oz. | 2/5# Bags | 10.00 Lbs. | 262 |
| 48-12410 | Celentano Medium Square Gluten Free Cheese Ravioli | 0.50 Oz. | 12/13 Oz. Bags | 9.75 Lbs. | 312 |
| 48-48062-100 | Celentano Jumbo Square Cheese Ravioli | 1.5 Oz. | 2/5# Bags | 10.00 Lbs. | 105 |
| 48-48140-100 | Celentano Jumbo Round Beef Ravioli | 1.34 Oz. | 2/5# Bags | 10.00 Lbs. | 120 |
| 48-48139-100 | Celentano Jumbo Round Cheese Ravioli | 1.34 Oz. | 2/5# Bags | 10.00 Lbs. | 120 |
| 48-48059-100 | Celentano Jumbo Round Garlic Florentine Ravioli | 1.3 Oz. | 2/3.75# Bags | 7.50 Lbs. | 90 |
| 48-48058-100 | Celentano Jumbo Round Lobster Ravioli | 1.3 Oz. | 2/3.75# Bags | 7.50 Lbs. | 90 |
| 48-12419 | Celentano Mini Round Cheese Ravioli | .33 Oz. | 2/5# Bags | 10.00 Lbs. | 480 |
| 48-48162 | Celentano Stuffed Rigatoni | 0.60 Oz. | 1/10# Bag | 10.00 Lbs. | 266 |
| 48-12408 | Celentano Cheese Tortellini | 0.15 Oz. | 2/5# Bags | 10.00 Lbs. | 1,030 |
| 40284 | Rosina Florentine Cannelloni With Veal | 3.0 Oz. | 1/11.25# Bags | 11.25 Lbs. | 60 |
| 48-48023-100 | Rosina Cavatelli | 0.09 Oz. | 2/5# Bags | 10.00 Lbs. | 1,780 |
| 48-40131-100 | Rosina Gnocchi | 0.28 Oz. | 2/5# Bags | 10.00 Lbs. | 570 |
| 48-48100-100 | Rosina Cheese Manicotti | 2.75 Oz. | 6/12 Ct. Trays | 12.38 Lbs. | 72 |
| 48-40021-100 | Rosina Flat Pasta Sheets - 8.5" X 10" | 4.0 Oz. | 1/10# Bag | 10.00 Lbs. | 40 |
| 48-40095-100 | Rosina Wavy Pasta Sheets - 8.5" X 10.5" | 5.0 Oz. | 1/10# Bag | 10.00 Lbs. | 32 |
| 48-40258-100 | Rosina Medium Square Cheese Ravioli | 0.50 Oz. | 2/5# Bags | 10.00 Lbs. | 320 |
| 48-40184-100 | Rosina Medium Square Beef Ravioli | 0.50 Oz. | 2/5# Bags | 10.00 Lbs. | 320 |
| 48-40183-100 | Rosina Large Round Cheese Ravioli | 1.08 Oz. | 2/5# Bags | 10.00 Lbs. | 140 |
| 48-40247-100 | Rosina Large Round Beef Ravioli | 1.08 Oz. | 2/5# Bags | 10.00 Lbs. | 140 |
| 40450 | Rosina Medium Square Breaded Cheese Ravioli | 1.0 Oz. | 5/2# Bags | 10.00 Lbs. | 160 |
| 40225 | Rosina Medium Square Breaded Cheese & Jalapeno Ravioli | 0.75 Oz. | 2/5# Bags | 10.00 Lbs. | 210 |
| 48-48156-100 | Rosina Cheese Stuffed Shells | 2.25 Oz. | 5/12 Ct. Trays | 8.44 Lbs. | 60 |
| 48-48157-100 | Rosina Jumbo Cheese Stuffed Shells | 2.75 Oz. | 5/12 Ct. Trays | 10.31 Lbs. | 60 |
| 48-48158-100 | Rosina Florentine Stuffed Shells | 3.0 Oz. | 4/12 Ct. Trays | 9.00 Lbs. | 48 |
| 48-48026-100 | Rosina Meat Tortellini | 0.17 Oz. | 2/5# Bags | 10.00 Lbs. | 910 |
| 48-48025-100 | Rosina Tri-Color Cheese Tortellini | 0.15 Oz. | 2/5# Bags | 10.00 Lbs. | 1,030 |
| 48-07041-132 | San Rallo Cheese Lasagna Rollettes | 3.0 Oz. | 1/10# Bag | 10.00 Lbs. | 53 |
| 48-07038-132 | San Rallo Cheese Lasagna Rollettes | 5.0 Oz. | 1/22.5# Bag | 22.50 Lbs. | 72 |
| 48-02030-132 | San Rallo Jumbo Cheese Manicotti | 2.67 Oz. | 5/12 Ct. Trays | 10.00 Lbs. | 60 |
| 48-05000-132 | San Rallo Flat Pasta Sheets - 8 ¼" " X 10 ¼"" | 4.50 Oz. | 1/10# Bag | 10.00 Lbs. | 36 |
| 48-10007-132 | San Rallo Jumbo Round Cheese Ravioli | 1.27 Oz. | 2/5# Bags | 10.00 Lbs. | 125 |
| 48-01091-132 | San Rallo Medium Square Toasted Cheese Ravioli | 0.61 Oz. | 2/5# Bags | 10.00 Lbs. | 260 |
| 48-10040-132 | San Rallo Wavy Hex Portobello Mushroom Ravioli | 1.6 Oz. | 2/3# Bags | 6.00 Lbs. | 60 |
| 48-10041-132 | San Rallo Wavy Hex 4 Cheese Ravioli | 1.6 Oz. | 2/3# Bags | 6.00 Lbs. | 60 |
| 48-10038-132 | San Rallo Wavy Hex Lobster Ravioli | 1.6 Oz. | 2/3# Bags | 6.00 Lbs. | 60 |
| 48-00038-132 | San Rallo Cheese Stuffed Shells | 1.75 Oz. | 6/16 Ct. Trays | 10.50 Lbs. | 96 |
| 48-00030-132 | San Rallo Medium Cheese Stuffed Shells | 2.0 Oz. | 6/16 Ct. Trays | 12.00 Lbs. | 96 |
| 48-00010-132 | San Rallo Jumbo Cheese Stuffed Shells | 2.5 Oz. | 6/16 Ct. Trays | 15.00 Lbs. | 96 |