Helping You Deliver Real Italian Goodness
The Foodservice Division at Rosina Food Products has one simple goal – to help ensure the success of each and every one of our customers. That means helping you deliver Real Italian Goodness to your customers.
We understand that quality and consistency are critical to your success. The same is true at Rosina. It is this choice of ingredients that makes Rosina different from the rest.
Our oven-baked meatballs are made from premium, quality cuts of meat, fresh whole eggs, imported Pecorino Romano cheese and the perfect blend of Italian spices
Our IQF pasta is made from the same high-quality meats, cheese, eggs and flour that you purchase for your scratch prepared recipes
All Rosina pasta products are pre-cooked and individually frozen to provide for quick labor-saving preparation
Our sausage products are made from the finest meats and seasonings for that authentic Italian taste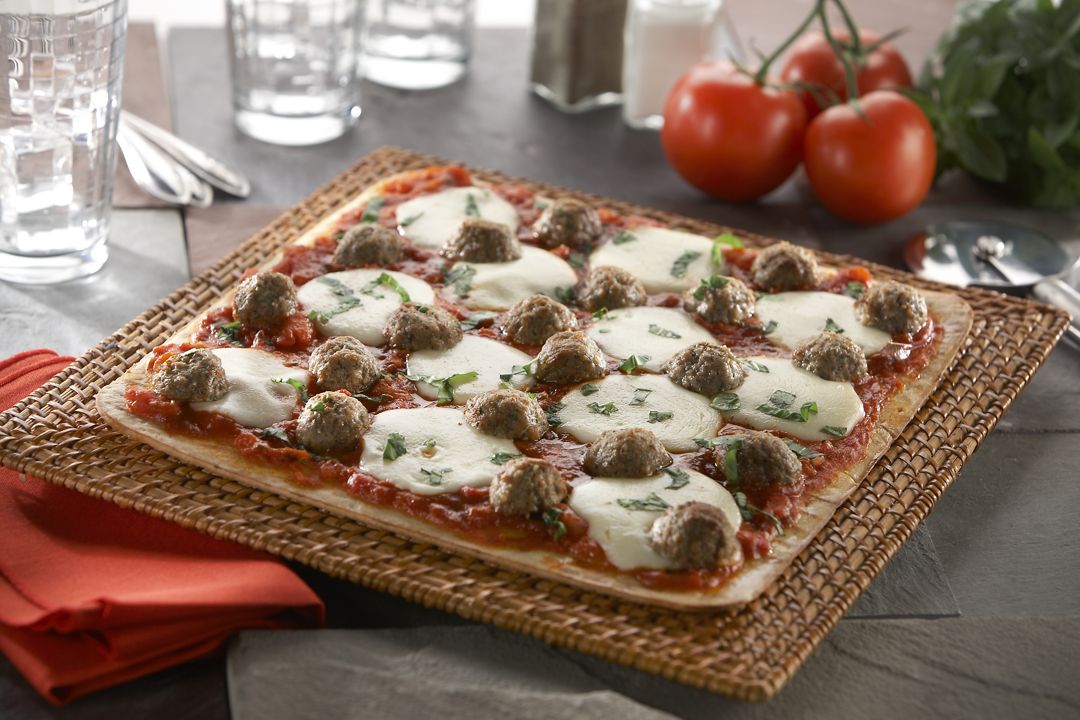 Excellent Eggplant and So Much More
If your needs are for eggplant, no one offers more choices of eggplant than Rosina. There's lightly breaded, traditional and battered cutlets, in round and Naples cut – which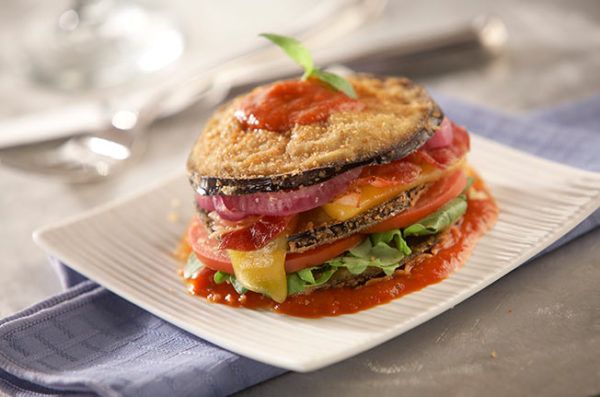 are perfect when developing that authentic eggplant parmigiana recipe. You can even get creative with our delicious eggplant rollettes by serving it as a side or main dish.
Beyond our comprehensive pasta, meatball and eggplant portfolio, we offer so much more to our customers. We offer superior audit grades, an HACCP program, and best in class fill rates and delivery practices. We'll even customize proprietary recipes within targeted product categories.
We strive to stay one step ahead of the latest culinary trends by maintaining partnerships with industry-leading culinary experts. Continuous product innovation is managed by an internal research & development department – headed by Chef Herb Stockschlaeder, a certified research chef, and himself, a notable culinary expert.
Rosina's national distribution network ensures our product is quickly and easily accessible where you are across North America. Our superior marketing support provides the opportunity to develop customized point-of-sale materials to help you promote the Real Italian Goodness of Rosina products.
We look forward to helping you delight your customers with the Real Italian Goodness of Rosina meatball, pasta, eggplant, and sausage products.
Experience the Rosina difference.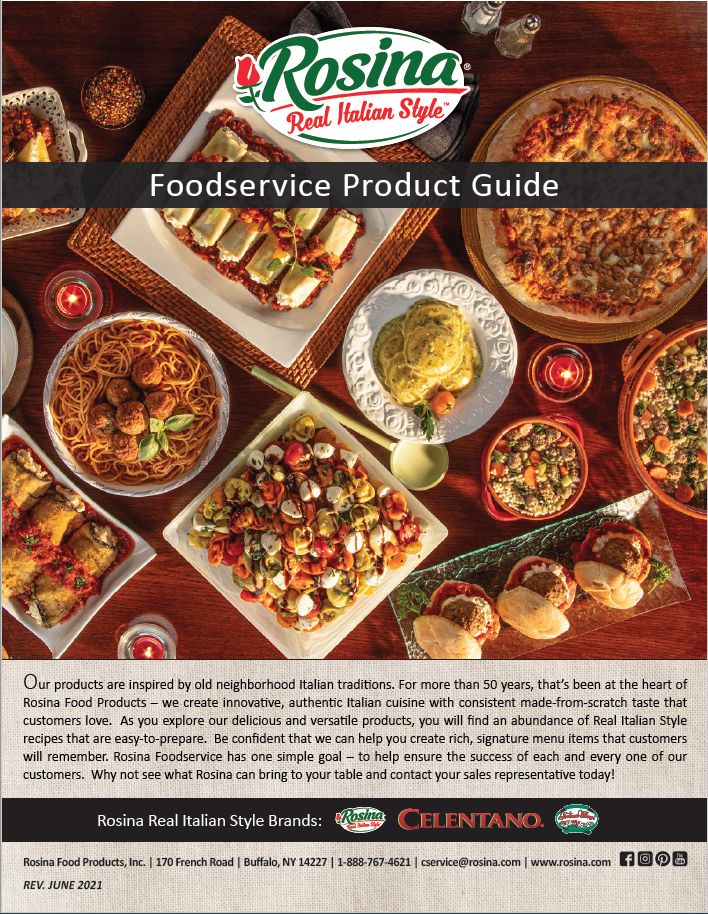 In A Hurry?
Download our FSD Product Guide where Ingredients Make the Difference!
This easy-to-read PDF document will allow you to browse our foodservice products from anywhere.