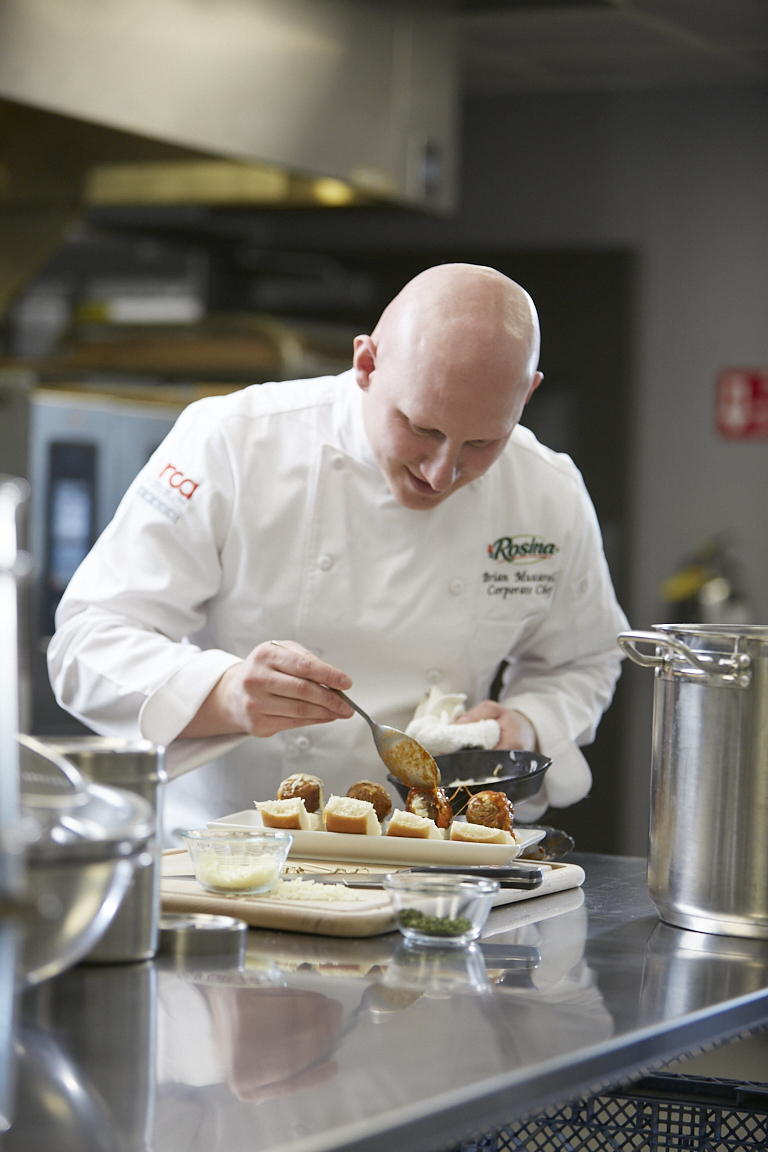 The Rosina Foodservice Teams Pride Ourselves on our Dedicated Culinary Resources.
Rosina Foodservice stays one step ahead of the latest culinary trends by maintaining partnerships and collaborating with industry-leading culinary experts. Continuous product innovation is managed by an internal research and development department.
We offer superior audit grades, critical foodservice certifications, an HACCP program, and best-in-class fill rates and delivery practices. We'll even customize proprietary recipes within targeted product categories.
These dedicated resources put Rosina in an unparalleled spot to produce foodservice solutions that are on trend and backed by R&D credibility/authenticity.
Our team includes four classically trained R&D chefs with over 100 years of combined experiences. We have a Certified Research and Development Chef, Registered Dietic Technician, dedicated product sample team and in-house Regulatory Compliance Manager. In our 10,000 square foot customer focus center, we offer recipe development, flavor and ingredient trend expertise and custom product development.
Our commitment to exceptional quality matches our assurance of outstanding customer service. Our Pasta Facility is Certified BRCGS Grade AA+, while our Protein Facility is Certified BRCGS Grade AA, which is the highest grade. We have a full time staff of 43 individuals on our QA and Food Safety Teams.
We are continually evaluating new product innovation opportunities. Our dedicated analytics and insights team provides supporting data trends and analysis backed by multiple data resources.