Three leading, high quality brands are teaming up for a value added cross promotion at participating stores!
ROSINA and CELENTANO, in partnership with BOLLA WINES, have developed attractive bottle neck hangers that fold out to reveal money-saving coupons. These coupons are good on ROSINA meatballs and CELENTANO meatballs, pasta and entrees.
We are confident that it will attract consumers to the ROSINA and CELENTANO brands while they are in participating stores, searching for perfect pairings for their BOLLA WINE choice, so be sure to stock up on these fantastic products today!
This promotion launches September 1, 2016 – October 31, 2016 in various retailers including Wegmans, Walmart, King Soopers, Albertsons, Giant Eagle, Lowes Food and many more!
For a full list of retailers, message us on Facebook or call our Customer Service Department at 1-888-767-4621.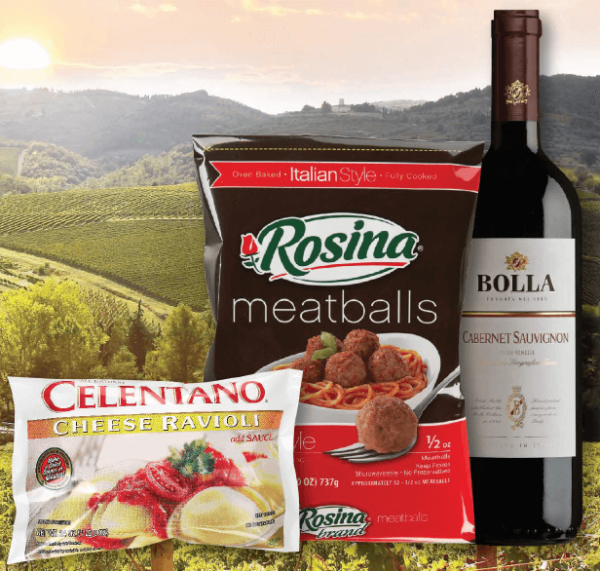 ---