Subheader Image
SWEET & TANGY GLAZED MEATBALLS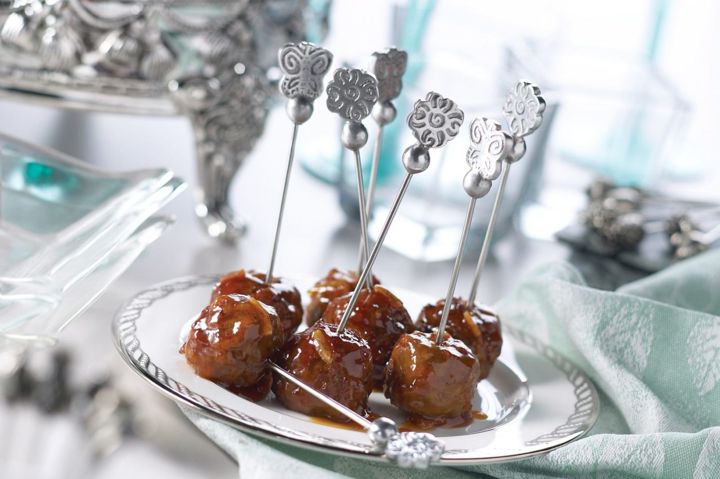 Ingredients:
1 - bag Rosina® Italian Style Meatballs* (½ oz. size), thawed
1 - 8 oz. bottle Russian or French Salad Dressing
1 envelope onion soup mix
1 - 12 oz. jar apricot preserves

Combine salad dressing and onion soup mix in a medium saucepan over medium heat. Stir in apricot
preserves until well blended. Add meatballs and bring to a boil. Turn heat down to low; cover. Cook
for 30 minutes, stirring occasionally, until meatballs are hot and coated.

*For a different flavor, substitute with Rosina Homestyle Meatballs.