Subheader Image
QUICK MEATBALL STROGANOFF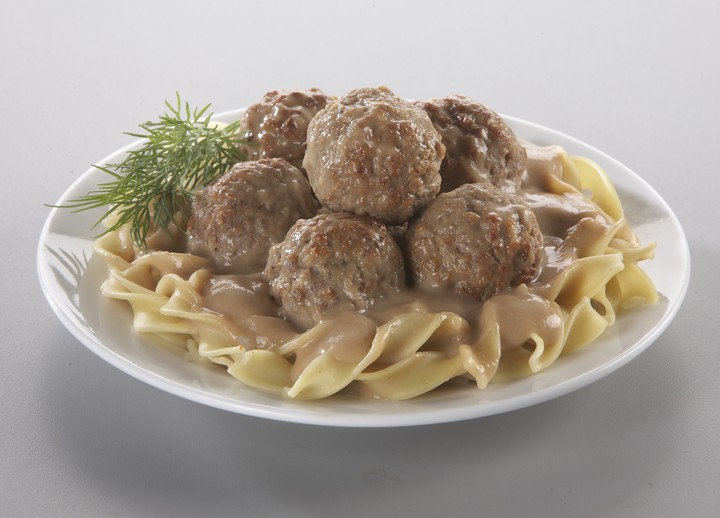 Makes 4 servings
Ingredients:
1 - bag Rosina Swedish Style Meatballs, thawed (use approx. 1/2 bag)
10 oz. cream of chicken (or celery or mushroom) soup
1/2 cup chicken stock or water
10 oz. sliced mushrooms, drained
1/2 cup sour cream
broad egg noodles, cooked
Fresh dillweed, chopped
Directions:
Thaw meatballs in microwave 2 - 3 minutes. Combine soup and stock in large saucepan and heat, stirring constantly. Add meatballs and mushrooms, cover and simmer over low heat for 10 minutes. Add sour cream and heat, without boiling. Spoon over noodles and sprinkle with dillweed.